Take a Virtual Tour of Our Practice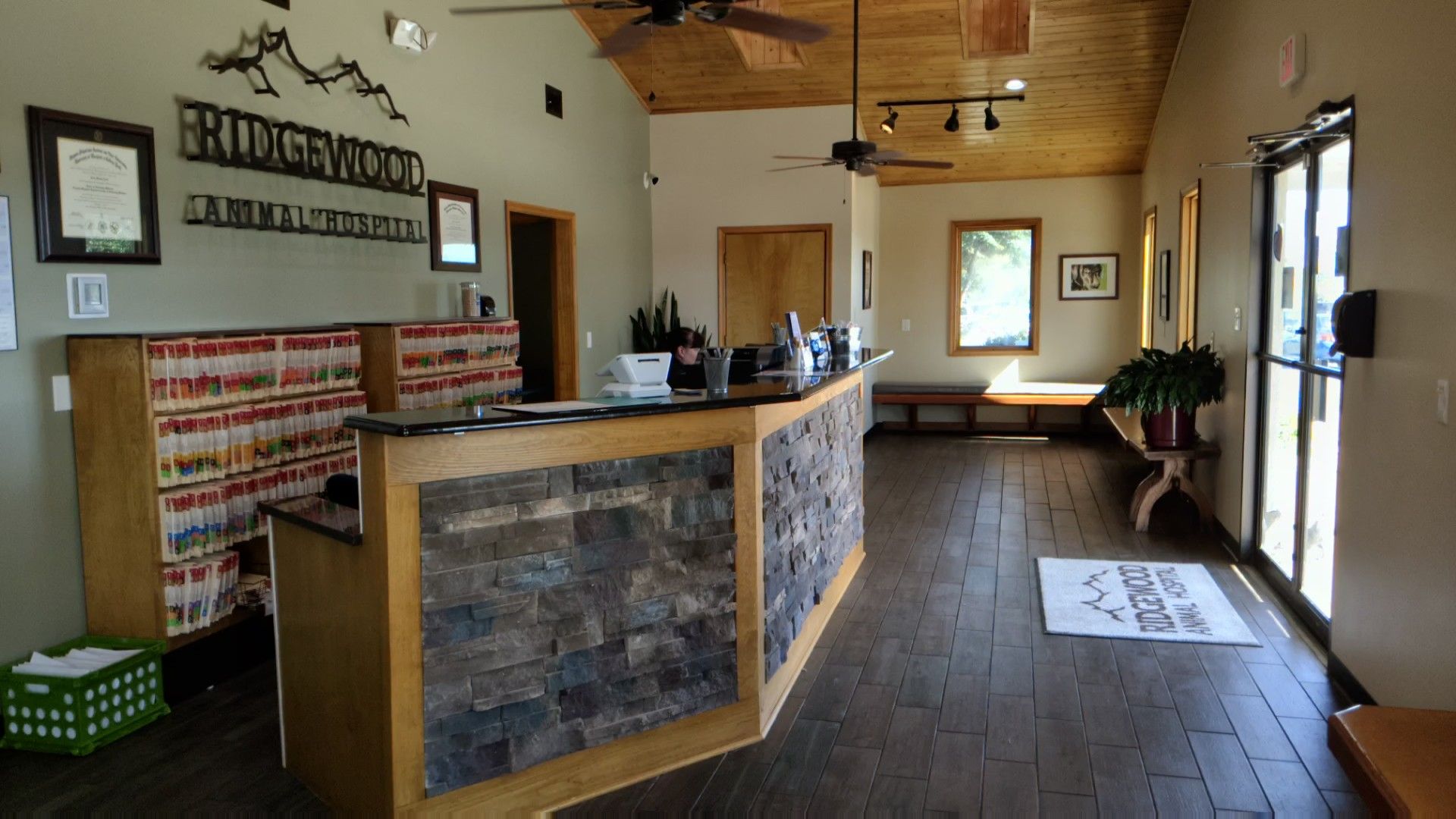 Lobby
The lobby features separate waiting areas for dogs and cats, in order to reduce stress for our patients while they wait. Our friendly staff will greet you when you arrive and offer any assistance you may need. A technician or assistant will then direct you and your pet into an examination room to see the doctor.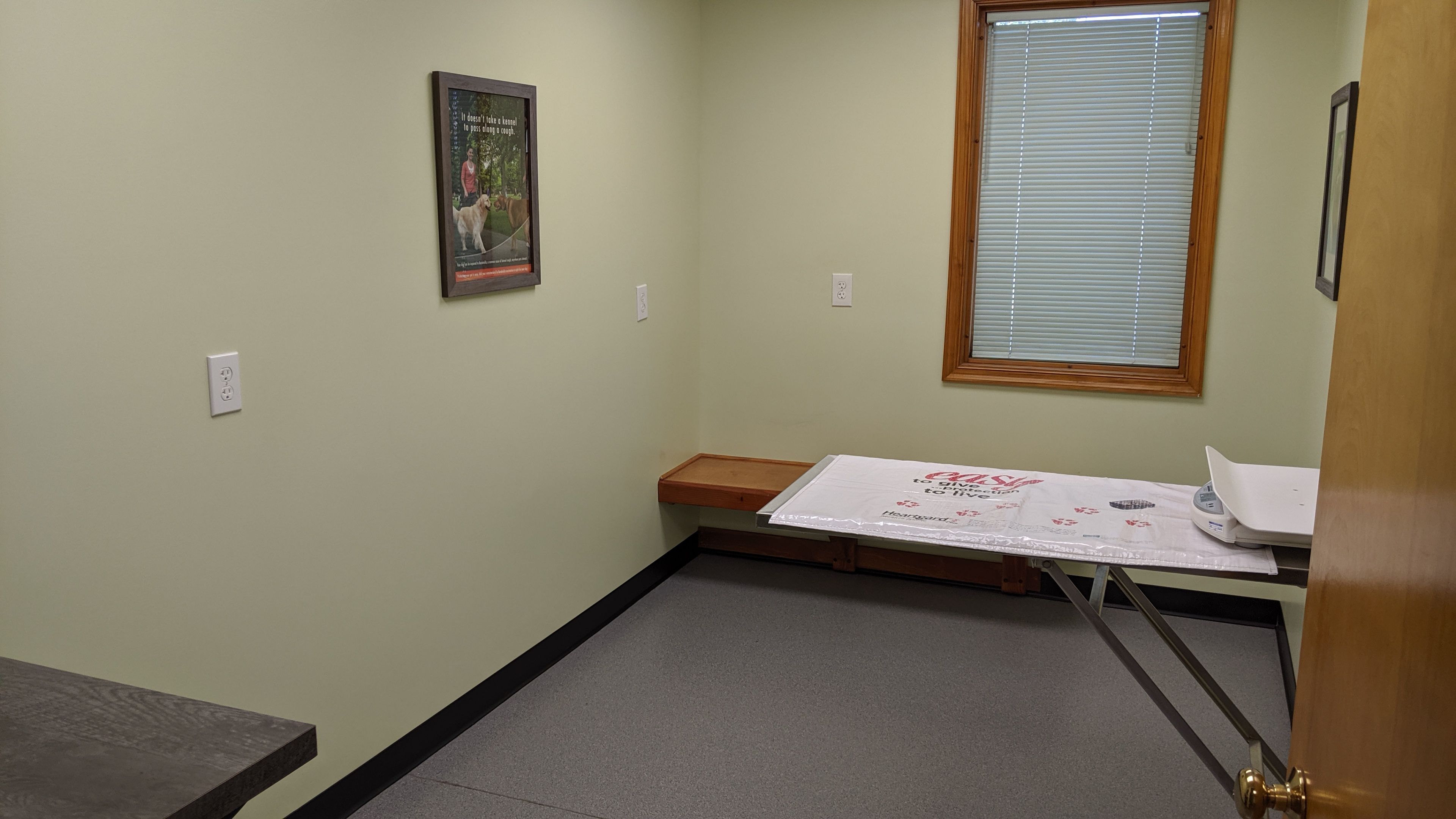 Examination Rooms
We have four spacious examination rooms to provide a comfortable place for your pet during his/her visit. Rooms are equipped with all the necessary tools to complete a thorough physical examination. As with our lobby, we have rooms specifically designated for dogs and cats.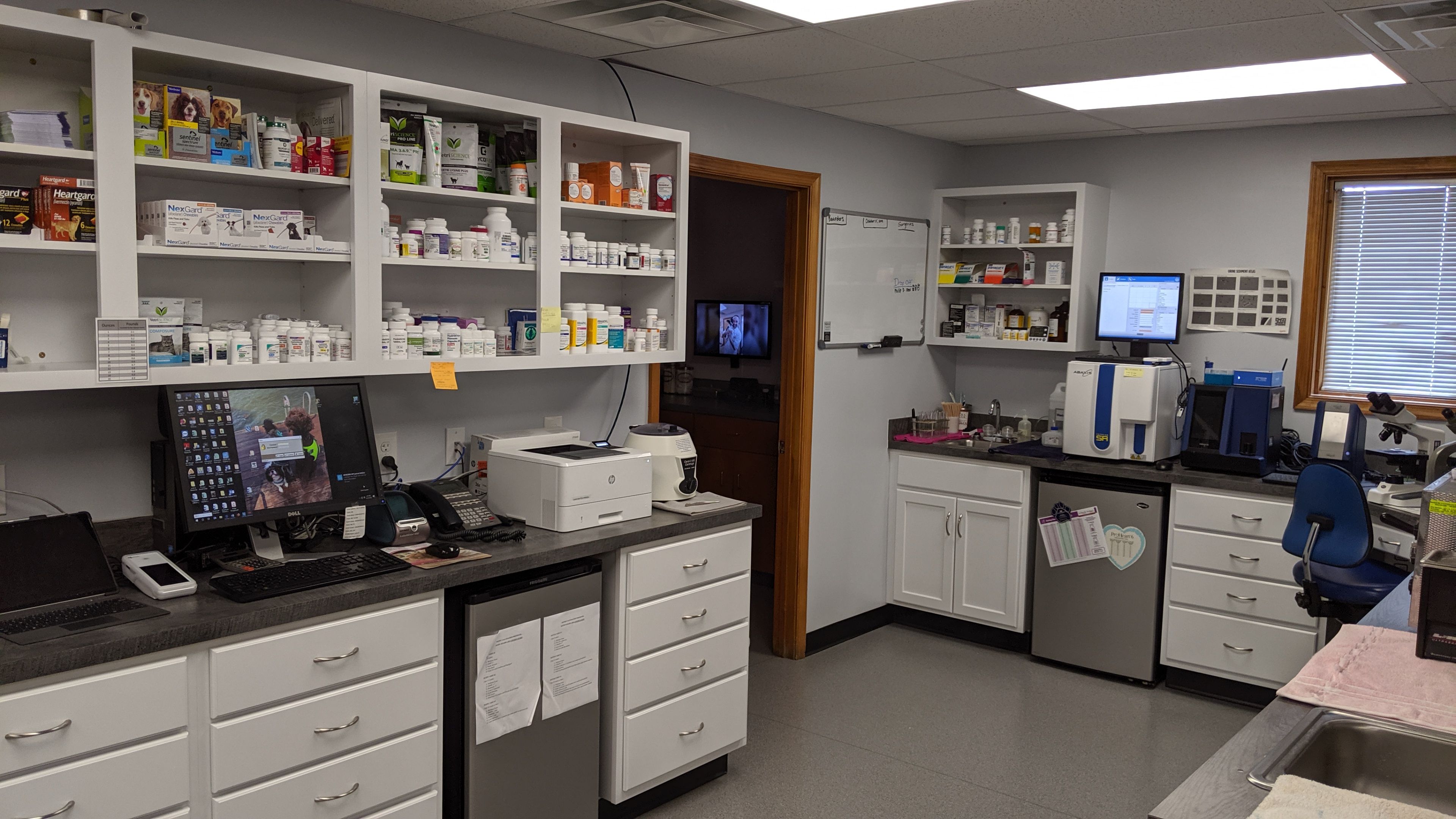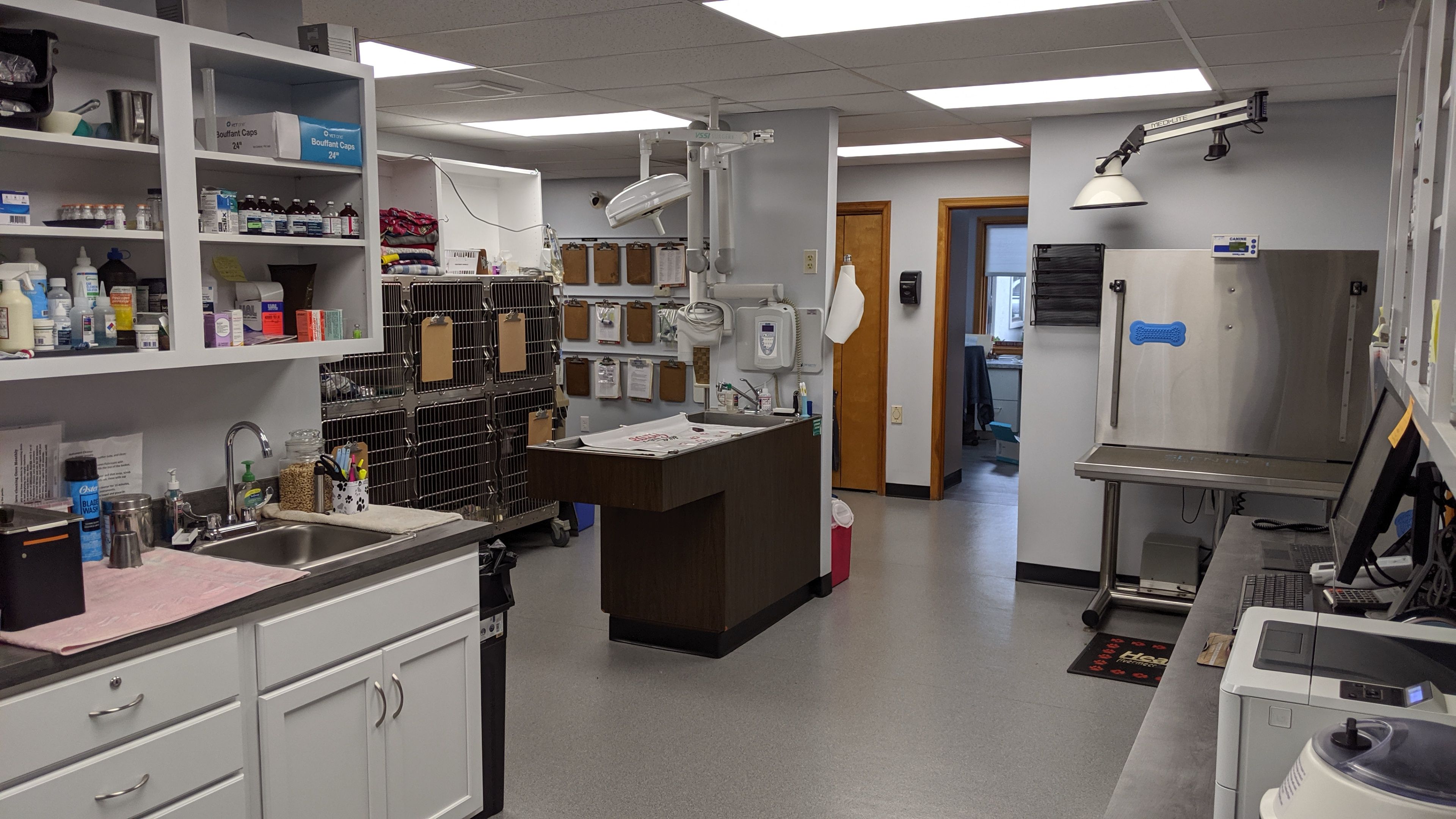 Pharmacy, Treatment & ICU
Each of our examination rooms opens into a large area divided into a treatment room, pharmacy, and an intensive care unit (ICU). This multi-use room allows us to prepare prescriptions, run laboratory tests, and perform minor procedures. Patients in the ICU are never alone and are able to be continuously monitored due to this central location.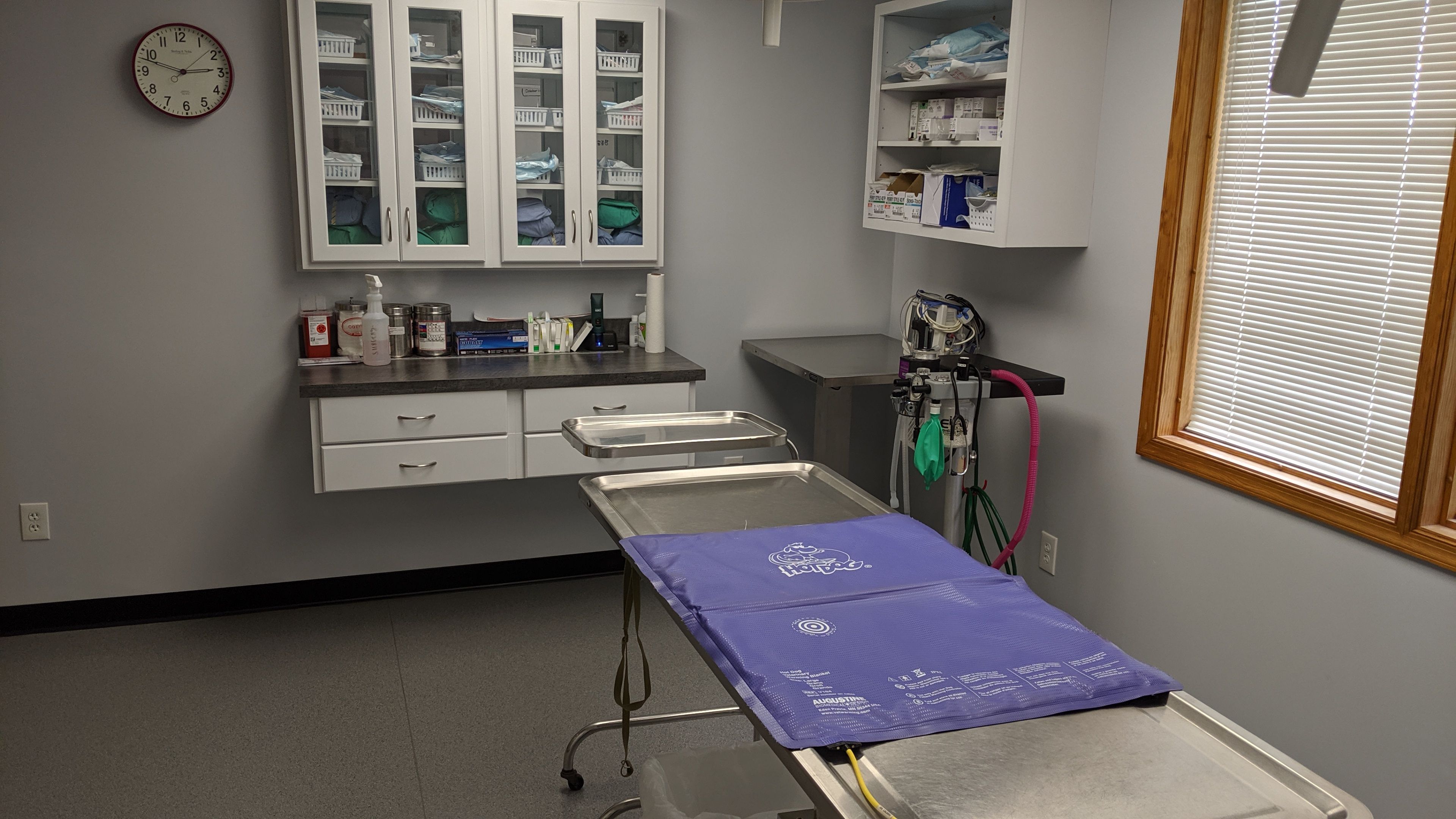 Surgery
Surgical procedures take place in our surgical suite. State-of-the-art surgical and anesthetic equipment allows us to provide the safest surgical procedure possible. Every patient is monitored during surgery by a licensed veterinary technician (LVT). After surgery, an LVT or veterinary assistant will monitor your pet until they are awake, and make sure he/she is comfortable.

​Click here to learn more about the surgeries and procedures we provide.

​​​​​​​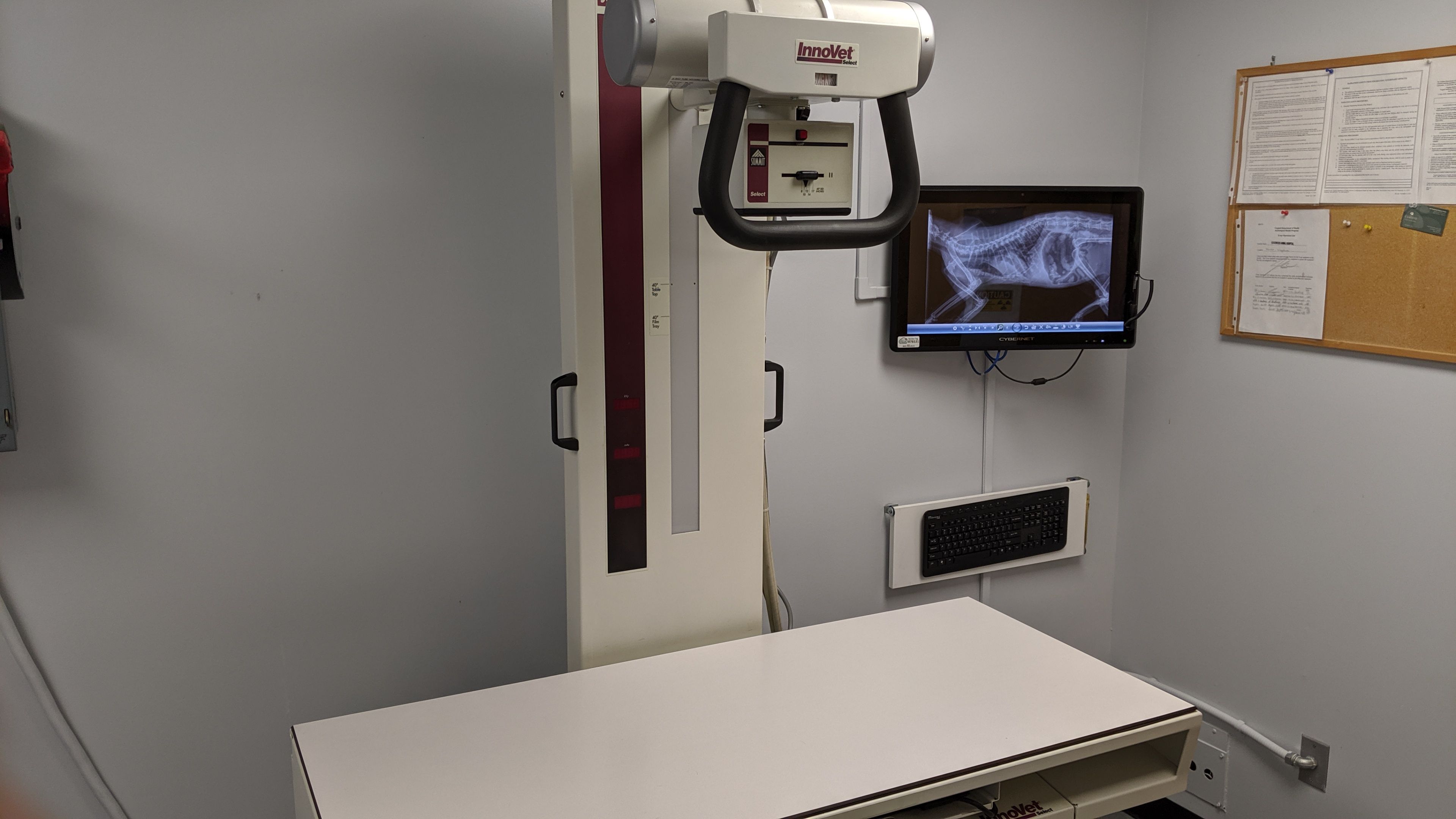 Digital Radiology and Ultrasound
Digital radiography (x-rays), digital dental radiography and ultrasound are the latest in imaging technology, which allows for rapid results and minimal exposure to radiation.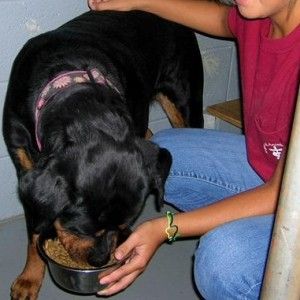 Boarding Kennel
Our boarding facility offers a clean comfortable "home away from home" for your pet. We consider ourselves extended family and treat every cat and dog as if they were our own. Daycare is also available.
Our kennel consists of numerous indoor runs for our larger canine guests, as well as comfy cages for smaller dogs.
Cats stay in Kitty Condos in an area separate from the dogs. This separation provides them a nice, quiet atmosphere, minimizing stress during their stay.

Click here to see a video and learn more about our boarding facility.

​​​​​​​



Bathing
In our pet bathing area, we give both routine (cleansing) and medicated baths.
Fenced Walking Area
A very large fenced yard keeps our canine guests safe while they are getting their exercise. Every dog is taken out a minimum of three times every day. The spacious yard allows for a low stress romp in the grass or just some fresh air and extra cuddle time!