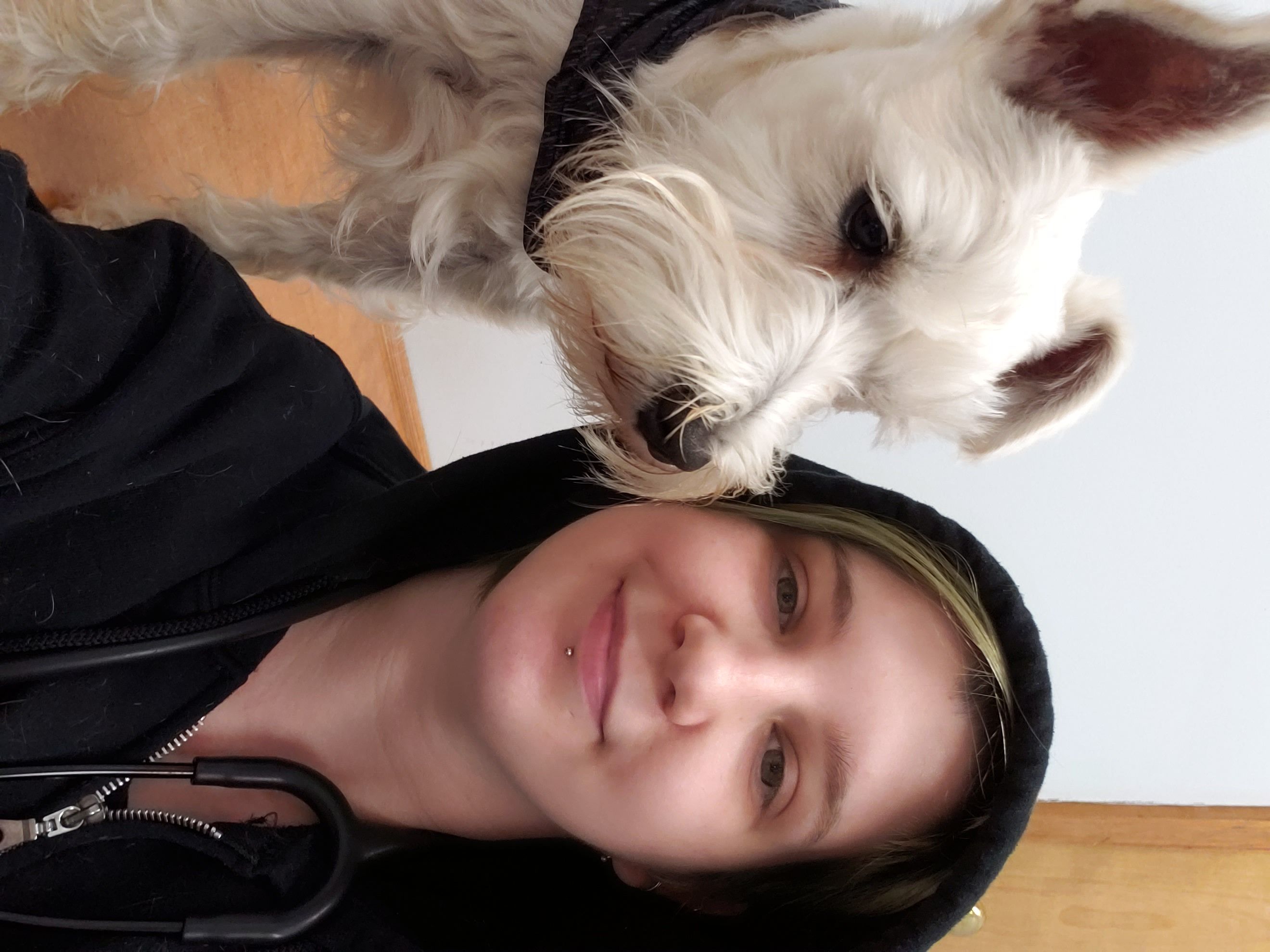 Teenie joined the Ridgewood team as a student in the midst of a global pandemic and never looked back. She loves helping people and the pets they love. She is enrolled as a Veterinary Technician student, and is very passionate about learning as much as possible about the how and why of veterinary medicine. She geniunely feels that her calling is to care for those who do not have a voice.

Originally from Virginia Beach and Newport News, Virginia, she relocated to the region to live an a small family farm. She has a Retriever mix named Roo (Ruger), a Cumberland/Yellow belly slider turtle named Kiwi, a chameleon named Pastel, and 2 bunnies named Harry and Lloyd.

She is very proud to be a Fear Free Certified Professional, and is also certified in Basic Life Support and Advanced Life Support (dogs and cats). Teenie enjoys fishing, camping, turtle watching and cooking. She is most grateful for the time she is able to spend with her family, her daughter and husband, who have always encouraged her to pursue her dreams, passion and career.